It's important to have a good fence around your property. We want our loved ones and pets to be safe, but we also need protection from intruders that might come into the yard.
Horizontal fences are one of the most popular types of fencing, and for good reason!
They look great, they're durable, and they can even be cost-effective if you do it right.
In this article, we'll show you some examples of beautiful horizontal fences that will make your backyard feel like home in no time!
1. Varying Width Horizontal Wood Fence
A horizontal fence will take more time to build, or if you are hiring a contractor, the cost may be higher because of the difficulty.
But if you're willing to put in the work, or spend a little more for an awesome fence that is going to last for years and years of backyard enjoyment.
This one is definitely worth it!
2. Horizontal Fence with Lattice Top
Lattice is a beautiful fencing that can be combined with most horizontal fences. Start by building the fence of your dreams in an aesthetically pleasing way, then add wooden lattice on top for added style and elegance.
3. Color Combo Horizontal Fence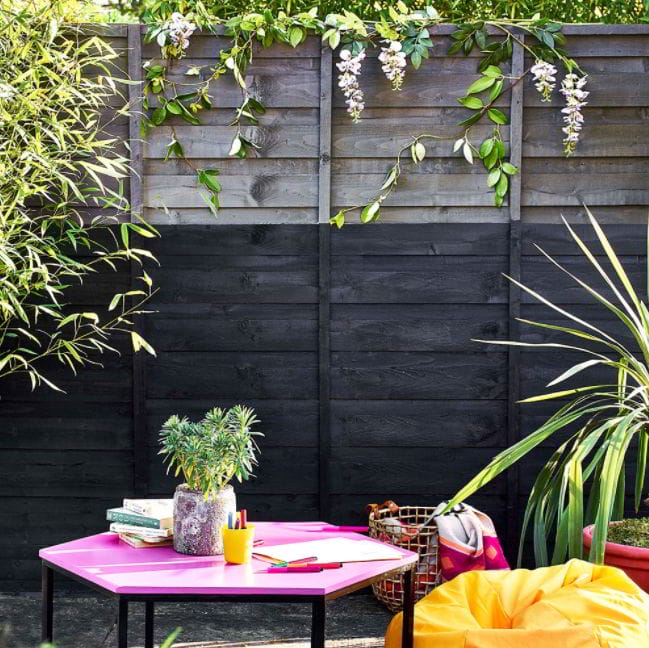 Instead of painting your horizontal fences in one color like white, black or brown try something more creative. For example you might want to paint the upper parts with a lighter tone while keeping the lower sections darker shades for contrast and interest.
4. Stepped Horizontal Wood Fence
Stepped horizontal fences are perfect for sloped yards! To create a staggered fence, all you need to do is make each step the same length and width. Then just walk down with it until your yard gets steeper or run out of space in front of your house.
5. Shadow Box Horizontal Fence
A shadow box fence is a type of horizontal or vertical fencing that has boards on either side, which creates an air gap and lets people see part of your backyard. The angle where they can view what's behind the fence is less than with other types like I-beam fences because there are gaps for airflow in between posts.
6. Wood and Wire to Build Minimalist Horizontal Fence
Wood can be used to make posts for a horizontal fence, but wire is going to give you more privacy. You should use some of the space on top or cap of your wooden post with potted flowers.
7. Colorful Horizontal Fence
Paint the horizontal fencing in yellow, green, and tosca colors. Then if there's another wooden element in the garden such as a bench for example; it would be nice and unique with blue or red color combination.
8. Container Garden Horizontal Fence
Horizontal fences are a great surface for gardens, with or without the fence. They let you easily introduce containers to your garden and change them out seasonally with different plants that will grow in each container depending on what time of year it is!
9. Corrugated Horizontal Fence Idea
This horizontal fence idea is perfect for backyard privacy. You can choose different corrugated metal shapes to make it fit the needs of your space! With a partial metal fence, you will notice that warmer air may have an effect on plants nearby.
10. Horizontal Fence Private Pool
Horizontal walls are great to have around your private pool because they can help represent a sense of warmth and coziness. They also make it easy for you to readjust the direction that water is flowing in order to keep things feeling fresh, unlike with vertical horizontal surfaces which allow dirt and debris from settling on them more easily.
11. Horizontal Stone Fence
All you need is a horizontal fence of rock to give your space the perfect feeling. The process may be tricky but it will make for satisfying results in the end.
12. Semi Private Horizontal Fence
The fence serves a dual function. It's open enough to allow for the natural view of nature, but closed off just enough for some privacy from nosy neighbors or passersby.
13. Pile of Rocks Horizontal Fence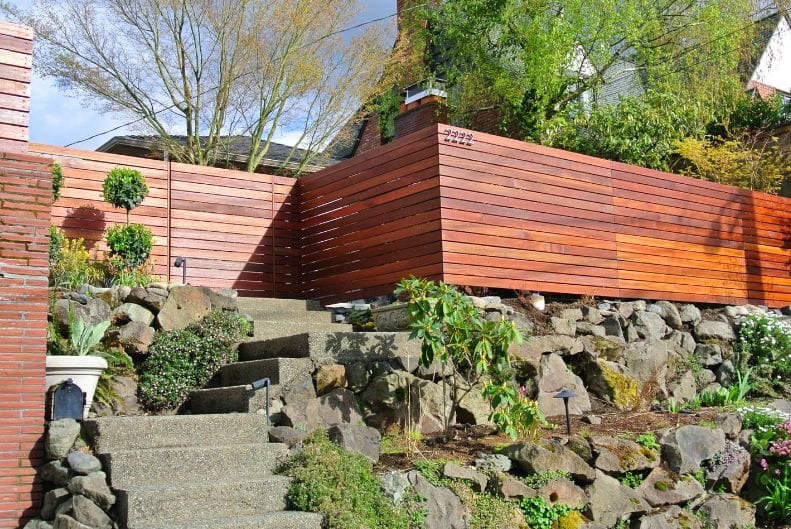 The horizontal fence design contrasts the sharp stones with its warm, wooden texture. The contrasting colors and textures of these two materials together create a visually-pleasing scene for those who experience it firsthand.
14. L
andscaping Along Horizontal Fence
Planting along a horizontal fence will give it an impression of natural beauty when viewed from the outside. This is achieved by planting plants with gaps and varying heights next to each other in different colors, creating pleasing art that can be seen easily from afar!