When the summer season hits, many people will certainly find local hangouts to relish the warm weather. However, if you hate crowded chaos and long lines, then don't worry about that. Here, I've had a list of remarkable things to do in your backyard.
Small children get bored quite easily, so it's important to think up great activities. Not only do they keep kids busy but also let children have fun and learn about new things.
Apart from making kids happy, outdoor activities can deepen your romantic relationship bond. If you're currently short on ideas, then read on to discover some fun backyard activities.
1. Toast the Marshmallows
Kids and grownups can enjoy warm summer nights while feasting on smores. First, create a smores station in the backyard. Then, gather the members around the fire. Finally, get toasty with the marshmallows.
To create exceptional nighttime, try sharing some ghost stories and put out tiki torches. Sipping hot chocolate sounds nice, too. Before adding firepits to your backyard, make sure that they're legal in your area.
2. Have a Picnic – Things to Do in Your Backyard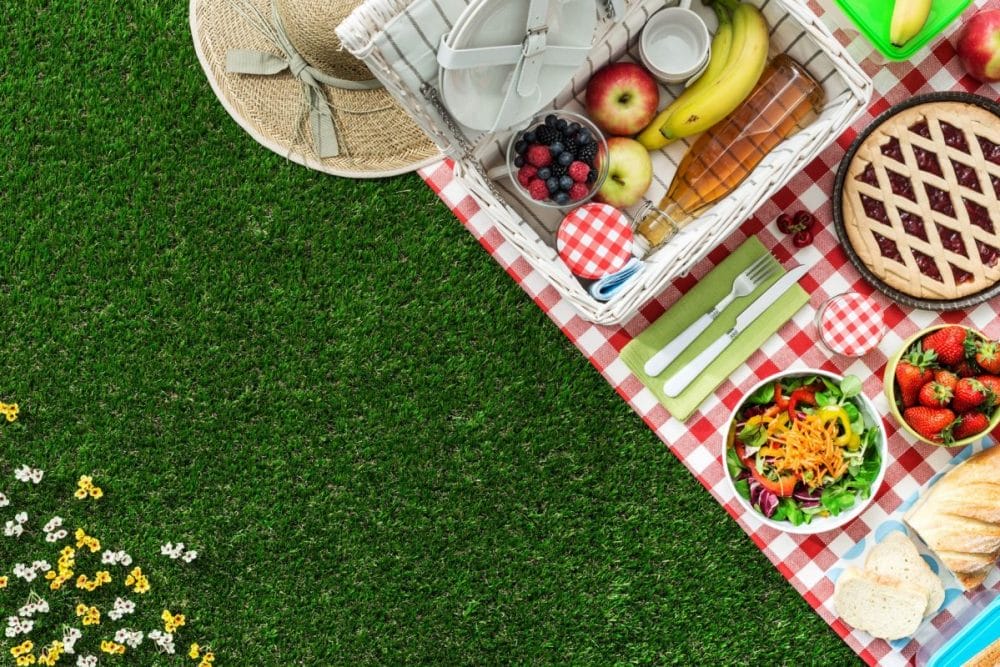 Eating in the dining room is surely overrated. If you concur, then why not have a lovely picnic in your backyard?
First, lay down the picnic blanket. Then, fill it up with apples, bananas, and berries. Next, arrange the pie, bread, and salad bowl. Lastly, call your family outside.
If it's a scorching day, be sure to put a sun hat on and apply lots of sunblock onto your skin. Moreover, don't hesitate to set up a romantic picnic with your significant other.
3. Have a Water Warfare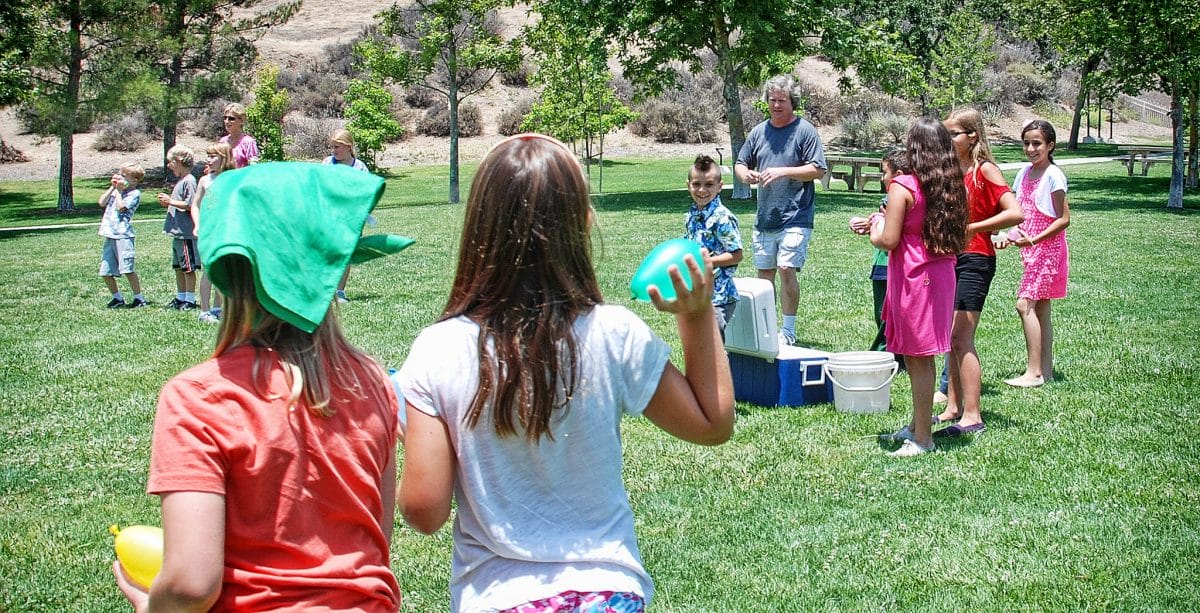 The old-fashioned water fight is undoubtedly super fun for everyone, especially kids. Furthermore, children can play tag with their water guns. Additionally, they could blast each other with pool noodles or a hose.
First of all, build a sprinkler system from PVC pipes. Then, add pool noodles for additional soaking. Alternatively, kids can play dodgeball with their colorful water balloons.
I recommend doing this activity on the grass, so the precious water won't go to waste. Without a doubt, water fight offers backyard fun for kids.
4. Outdoor Movie Night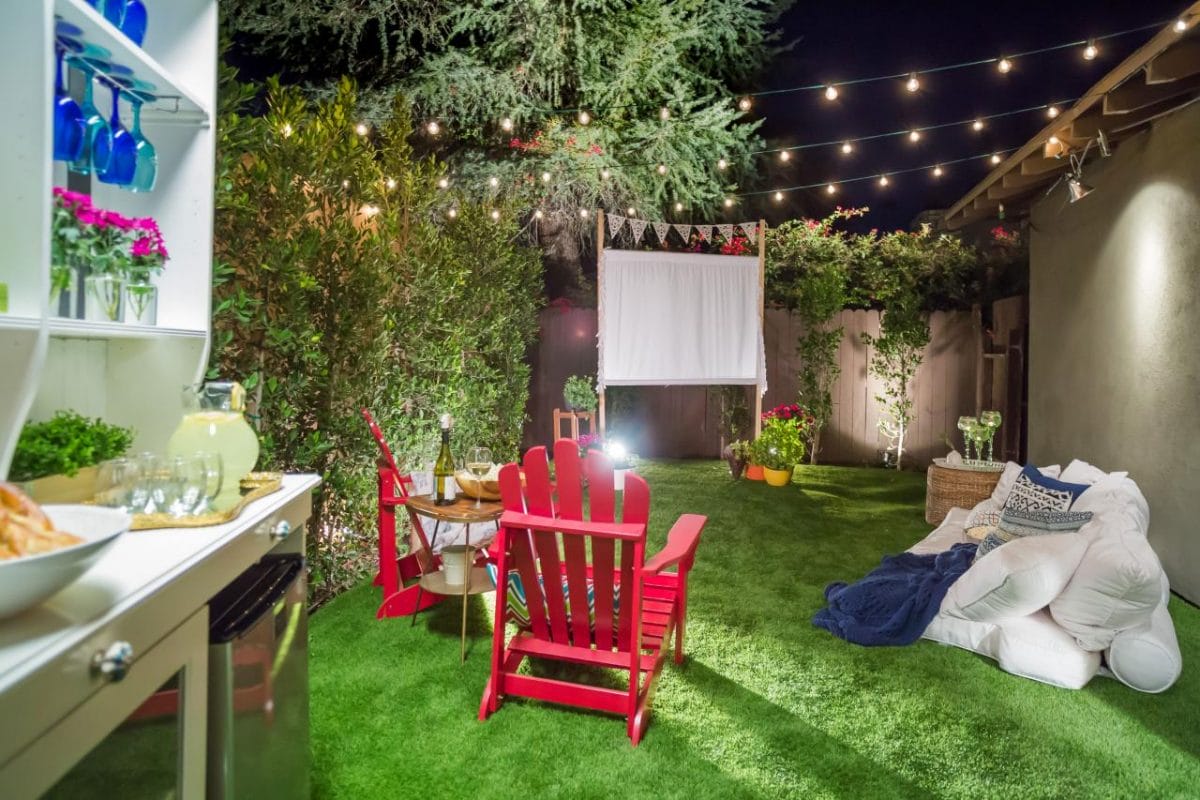 Speaking of things to do in your backyard, I certainly recommend creating an outdoor movie theatre. It will surely make the entire family excited.
Every family member can vote on a cinema. Alternatively, you need to pick it yourself for an easier decision-making process.
You'll need a handmade screen and a projector. Furthermore, don't forget to bring a lot of popcorn, some seating and drinks to the backyard.
5. Have a Backyard BBQ
BBQ is surely one of the best things to do in your backyard. Moreover, it allows you to get some fresh air and cook outside. Furthermore, this activity lets the whole family play and eat together.
You can set up a simple DIY BBQ pit or build a fancy outdoor kitchen. The choice is definitely in your hands.
First, put out some tables and chairs. Then, arrange party plates, drinks, and snacks. Finally, bring any board game out, so everyone can play it at the table.
6. Tin Can Bowling – DIY Backyard Activities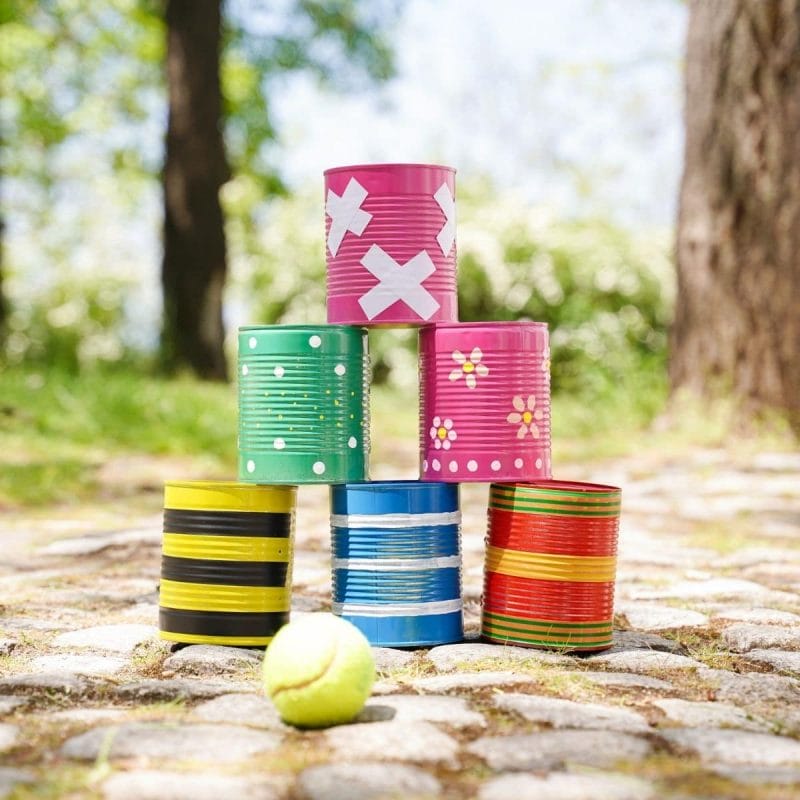 Who doesn't love to play bowling? Small kids will surely like it. Moreover, to save some money, you can create a homemade backyard game out of tin cans.
This is undoubtedly a brilliant way to recycle tin cans at home. In addition, the project is seriously easy to do.
First, paint the recycled tin cans bright colors. Then, stack them up nicely and begin throwing. Both grownups and kids can do this activity in the backyard.
7. Host a Garden Tea Party – Things to Do in Your Backyard
You have a backyard garden, then why not throw a tea party? Furthermore, it allows your family to enjoy bright summer skies and delicious treats. Also, the activity lets the female guests wear their gorgeous floral dresses.
For this activity, you'll need to arrange a long table and tree stumps first. After organizing the garden furniture, prepare the teacups, plates, teapots, and saucers. Then, bring out sandwiches, cupcakes, sconces, and teas.
8. Cornhole
Talking about things to do in your backyard, you definitely can't forget cornhole. Without a doubt, this is one of the spectacular backyard games.
Cornhole is surely a perfect way to spend a summer afternoon with little kids. Furthermore, I recommend bringing some competition in. However kids choose to play, they'll certainly enjoy the sun and have fun.
9. Make Floral Crowns
Channel your inner artist by making cute floral crowns. Moreover, you can grab some fresh flowers from the garden to save some money.
This is certainly one of the incredible things to do in your backyard, especially on the weekend. After making the crown, you should take some selfies. Then, convert it into an adorable collar for the pet cat.
10. Throw a Luau Party
Speaking of fun backyard ideas for adults, you can't go wrong with the luau party. It's certainly such a remarkable way to pass the summer afternoon. Moreover, it involves a lot of your creativity.
First, set up the tiki station. Then, add the Hawaiian-themed decorations. Next, make the drink and food. I recommend serving up cheeseburger sliders, chips, and pineapples. Lastly, turn up some good tropical music. This activity will surely transport you to a sandy beach.
11. Bird Watching
If you want some great bird watching, then try this idea. Without enticing the birds, they definitely won't visit your backyard.
First of all, put out nice bird feeders. Then, you and your kids can watch how many beautiful birds flock to the yard.
12. Backyard Camping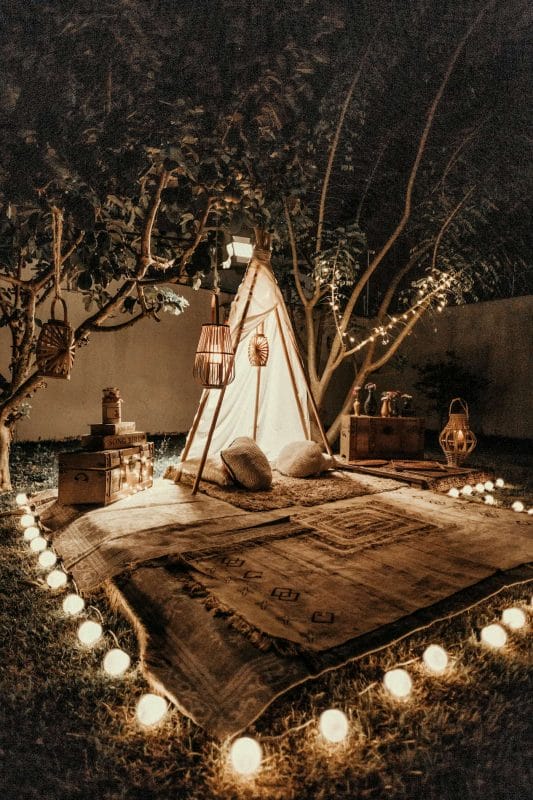 Looking for things to do in your backyard during quarantine? If so, I strongly suggest you go camping.
First of all, build a canvas teepee. Then, use twinkle lights to brighten the backyard. Next, bring out the cozy pillows, rugs, and blankets. Lastly, enjoy the hot cocoa while doing some star gazing.
There are many splendid things to do in your backyard. Not only do they let you pass leisure time outdoors but also create meaningful moments. Whether it's having a picnic or going camping, I'm certainly positive the whole family will enjoy any of the activities here.